Why is Whitefield the most promising location for investing in residential property?
Dec 10, 2019
Shweta Yadav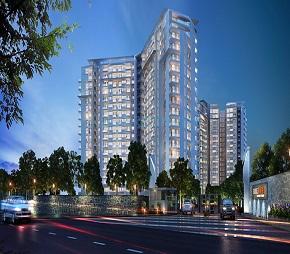 In recent times, Whitefield has gone from one of the less frequented locales to one of the most sought after localities in Bangalore. It witnesses an influx of over 1000 people regularly and has economic growth of 10 percent per year. With an overabundance of IT parks and some of the major corporate giants opening their doors under this locality premises, the real estate market trends in Whitefield Bangalore has seen a significant uprise with all the big developers consistently keeping up with the market dynamics. With big names such as Saint Gobain, Tata, IBM, Intel, Life Tree, and more settling in this hub, this locality has naturally gathered the interest of budding professionals and their families looking to settle down within its territories since living near one workplace is a boon. Called the Silicon Valley of India, the city has the head offices of a number of MNCs and IT, ITes companies. The plethora of job opportunities has led to an increase in demand for residential property in the city.
Most of the residential projects in Whitefield happens to be RERA approved and happens to be a safe investment. The commercial value of these projects is going to explode in the future, thus giving excellent returns to its homebuyers and investors at large. This locality also happens to be extremely well connected to most of the major destinations in the city of Bangalore. The proposed Namma II Metro is going to enhance connectivity furthermore in the future. Featuring two major four-lane roads, namely, Whitefield Road via Mahadevapuram and HAL (Old Airport) road via Marathahalli, this locality witnesses seamless connectivity. The Whitefield Railway Station operates a flurry of trains from its platform every day, and the bus stop is just 3 km away from where BMTC works both regular and Vajra buses.
Apart from the seamless connectivity that Whitefield has to offer, it also happens to house some of the significant educational hubs, healthcare, and recreational centers. Some of the most sought after schools and colleges include Ryan international, Whitefield Global and Vydehi Institute of Medical Sciences & Research Centre. Some of the famous malls include Phoenix Market City. The Forum Value Mall, Inorbit Mall, and Ascendas Park Square Mall. Narayana Multi-Specialty Hospital, Cloudnine Clinic, Columbia Asia Hospital and Sri Sathya Sai General Hospital are some of the notable multispecialty hospitals. Some of the hubs include the international Tech Park, Bangalore ITPB, Export Promotion Industrial Park. Apart from all these centers, the locality also witnessed an influx of some of the best residential builders. Real estate conglomerates like Godrej Properties have happily opened its doors in this area. For instance, a 3 BHK in Godrej United is a perfect choice for a family looking to settle in this hub since it is both spacious and cost-effective. It happens to offers some of the most sought after and world-class facilities and amenities.